Are you one of the 20% of new homeowners who decide to tackle one or more home improvement projects in the same year you bought your home? It could be anything from a fresh coat of paint to a full kitchen remodel.
During the past year alone, new homeowners spent $18 billion on home improvement projects. And of those brave men and women remodelers, 70% were more likely to have taken on new landscaping, 43% were more likely to have remodeled a bathroom. Check out all the stats on the graphic below.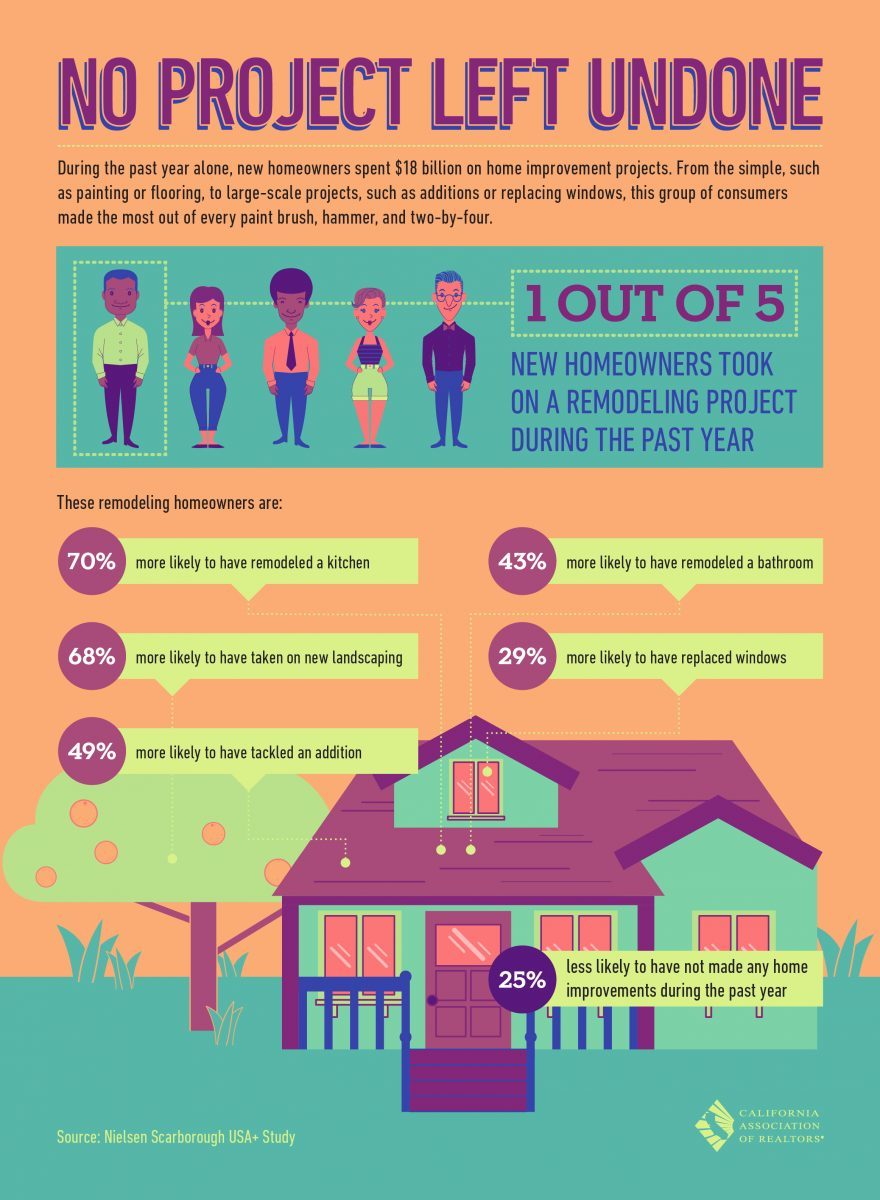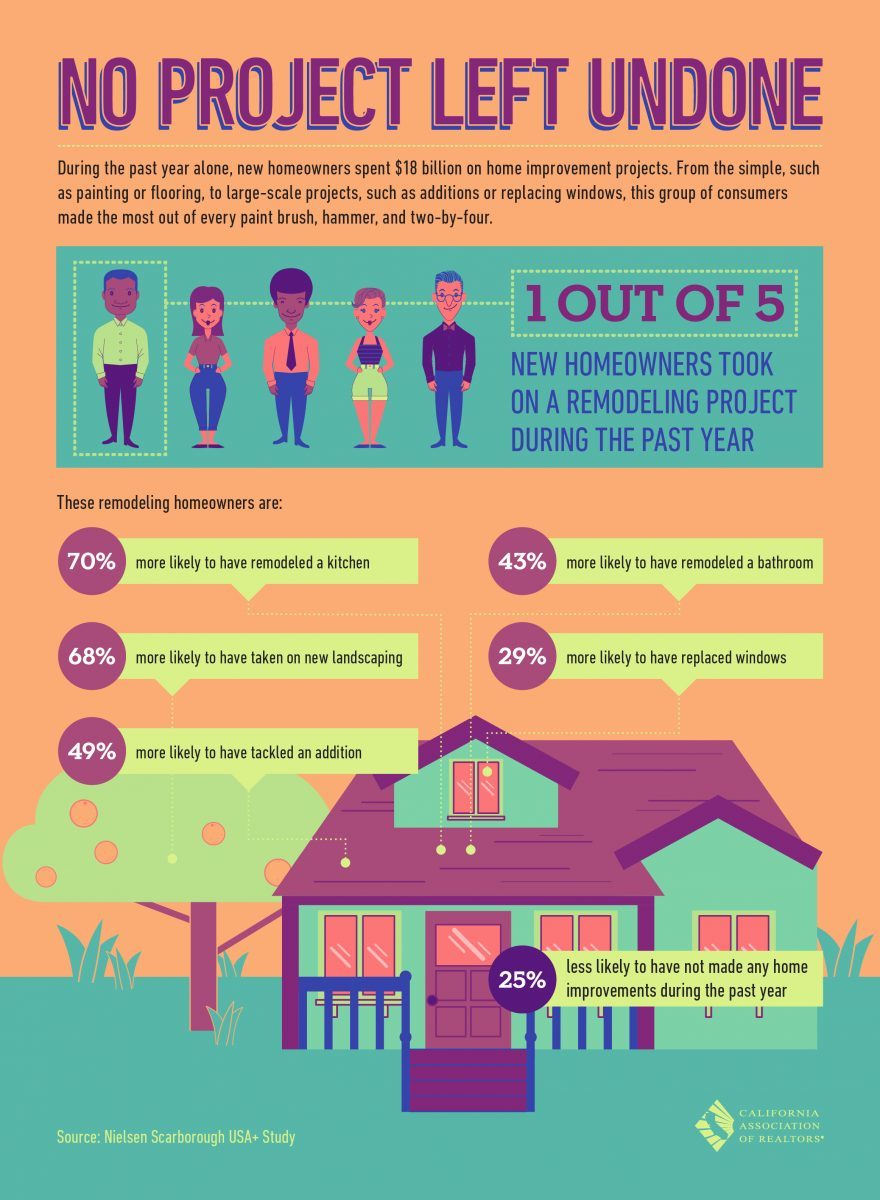 And here is an article on a great home improvement project that will not only make your life better but save you water and money at the same time.