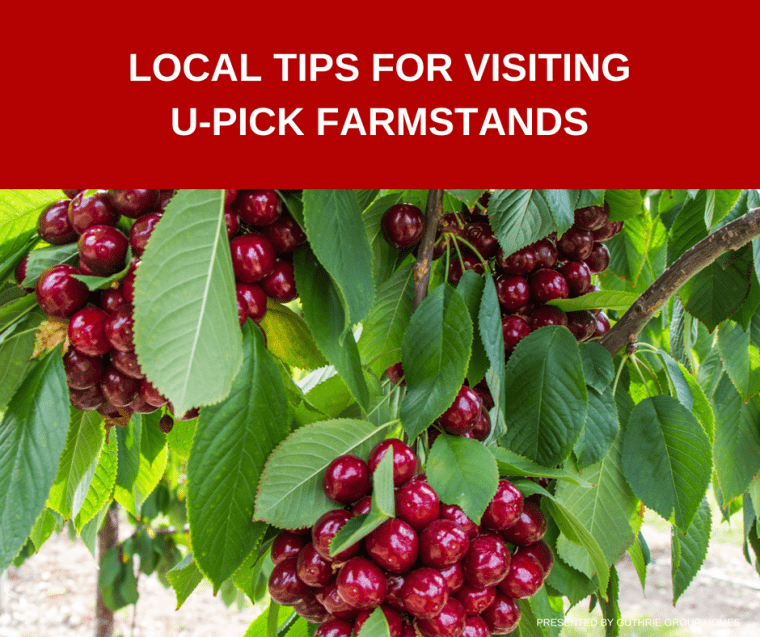 For many folks in the Bay Area, as the weather turns warm and sunny in May, it's a signal that the bounty of summer fruits and fun is just around the corner. And when the Bay Area thinks about summer fruit, they think about Brentwood and all the great, family run u-pick farms and farm stands selling the absolute freshest produce available.
Cherries tend to be the biggest draw for out of towners but our local farms offer so much more! Berries like strawberries and blueberries as well as stone fruit like apricots and plums are just some of the many varieties of u-pick produce available.
Don't feel like picking your own produce? Not to worry — many farms also have pre-picked produce available as well as other great farm fresh foodstuffs like local honey, nuts, pastured eggs, and more.
One of the greatest things about living in the Brentwood area is that we can take advantage of ALL of this!  And bonus — you get to directly help support your local economy all while getting some great, locally grown food for your family.
Check times and dates
Late spring and early summer are when u-pick and pre-picked farm stands tend to open for the season but exactly when they do is usually up to Mother Nature. If the farm you want to visit offers multiple types of u-pick produce, check to see when each crop is expected to be at its peak.
Hours and dates also vary between farms so always check with the farm first before heading out. Harvest4You is a website that lists local farms and all their contact information.
Get an early start
Many farms open at 8 or 9 in the morning. Some farms may have limited parking and even at the bigger farms, parking spaces can fill up quickly so it's always good to show up as early as possible.
Now, this is where living in the area really has its advantages! While folks further out have to plan day trips out to go to the farms during u-pick season, locals live nice and close. No worries about fighting traffic or being on the road, you can take a leisurely approach to visit the farms and still be home in time for lunch!
Prepare for heat
If there's one thing we know about the late spring and early summer weather in Brentwood and surrounding areas, it's that it can get hot. Before you leave, be sure to check the hourly forecast for Brentwood using your favorite weather website or app.
Wearing loose, sun protective clothing that is easy to move in will help keep you comfortable while you're working. Be sure to take plenty of water with you as well. And don't forget to wear a hat and slather on sunscreen to keep your skin protected from the UV rays.
Cash is king
As always, check to see whether the farm you want to visit accepts credit cards and if so, what types they accept. While any farm stands will readily accept credit cards, hitting the ATM before you head out to the farms is always your best bet for an easy transaction.