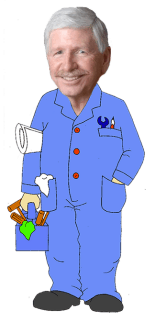 As promised in our last newsletter, if you've decided to purchase a solar system to save on your electric bills or are thinking about it, I have a great tip to share with you.
First let me recap. In our last newsletter, we discussed the problems with leasing solar systems. There can be problems when you decide to sell your house, you don't get the tax credits, the solar company does, etc.
So, on to purchasing. The advantages are of course lower electric bills, and government tax credits to the owner, which, in this case, would be you. But what about the upfront costs you ask? Can my savings justify the cost? I can't answer that. Every situation is unique. You have to figure that out yourself. I do however know of a way to purchase that system without any money out of your pocket.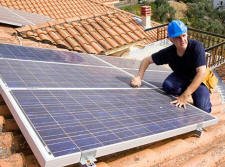 There is a California state program called "CaliforniaFIRST" that will pay for your system. Here's how it works. You apply for the program with "CaliforniaFIRST Efficiency Financing." Once approved, you contact one or more of their approved solar contractors to determine what system works best for you, etc. Once you figure that out and select your contractor, they install the system and bill CaliforniaFIRST for payment.
The amount paid for the system is then amortized like any loan and added as a special assessment to your property tax bill. This is transferable to a buyer if you sell the property before the assessment is paid off.
You now have a solar system saving you possibly a lot of money each month on your electric bill. You also are getting the tax credit that goes with the system you have installed. It is just possible that the tax credit and electric bill savings could go a long way to paying for the system over time. You will need to crunch the numbers yourself to see how it would play out for you.
Other benefits of financing this way are that the financed amount does not show up on your credit report and does not affect your debt-to-income ratio.
Besides solar systems, CaliforniaFIRST will finance a long list of energy-efficient products, renewable energy products, and water-saving products as well.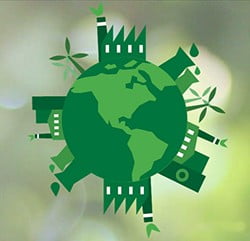 You have until the end of next year when the program will end.
I do know someone who has used this program and is very satisfied with the results.
Go here to check it out for yourself: https://californiafirst.org. See if this might be just the thing for you.
I would like to end by thanking Liz Leppelmeier of Element Power Systems for sharing this information with me. Element Power systems is a local company specializing in solar and wind power systems for home and commercial use and is an approved CaliforniaFIRST contractor.
You can find out about them at www.elementpowerinc.com.
Correction!
We stated in this article that the "CaliforniaFIRST" program will end at the end of next year. Actually it is the tax credits that will end, not the "CaliforniaFIRST" program.
Sorry for any confusion.