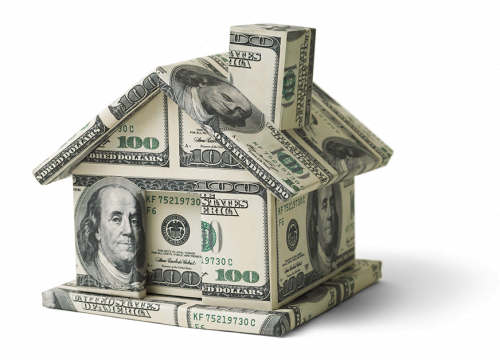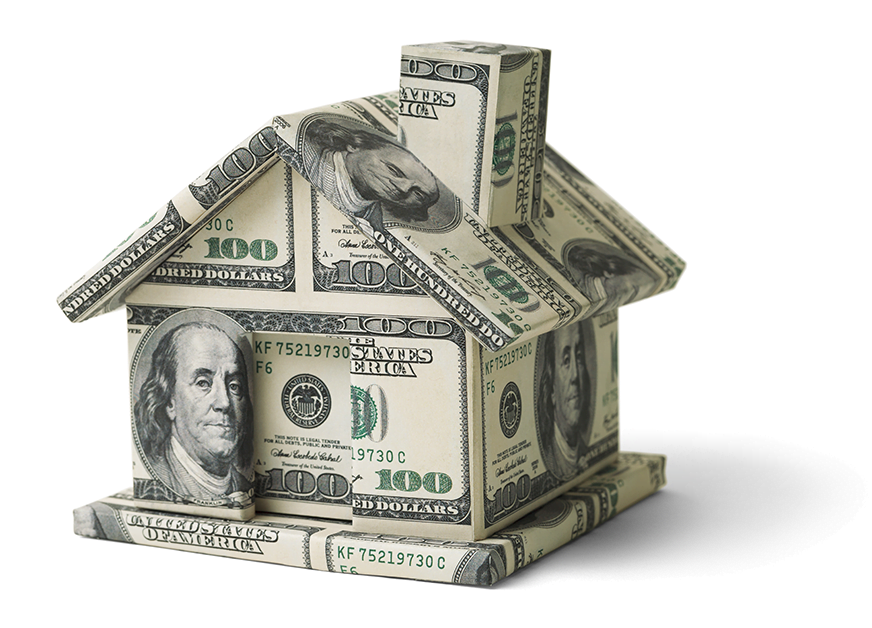 Are we there yet? We're hearing that question more and more lately. It's not the kids on the trip to Disneyland either. It's people wondering if their home values are back to what they were before the bubble burst. They've been hearing on the news that a great many markets are seeing accelerating price appreciation and some markets are even back to pre-bubble highs.
The answer is no, we are not there yet, but things are much, much better than they have been for some time. I'm talking of course about the bulk of our market on the east side of Willow Pass. The west side of Willow Pass is accelerating at a higher pace. The rest of the Bay Area even faster. That's as it has always been. On this side of the pass, we're always lower along the curve going up and higher on the curve going down. Meaning we appreciate slower and lose value faster when the trends are in those directions.
I know statistics are boring, but a little dose can sometimes be very enlightening. Check out this little bit:
MEDIAN SALE PRICES
Month
All Cities
Antioch
Brentwood
Oakley
Disco Bay
Pittsburg
Bay Point
Sept. 2005
$520,483
$517,000
$605,000
$475,000
$775,000
$465,000
$435,000
Apr. 2009
$185,000
$173,000
$286,500
$201,000
$287,500
$140,000
$90,000
Mar. 2015
$347,000
$304,000
$472,000
$349,250
$490,000
$280,000
$258,100
(These are median sale prices of house re-sales not including new homes from our Multiple Listing Service. Some new home data has only recently become available on the MLS so including that would skew the data).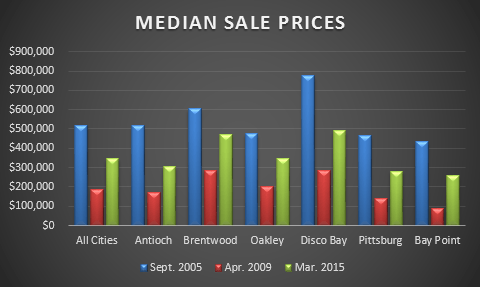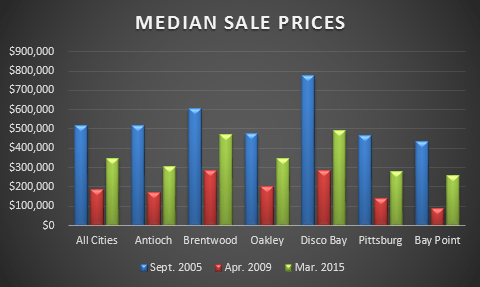 Pretty dramatic huh? Even after living through these times I really didn't feel just how dramatic it was until I created this little graph. Wow! What a ride!
So we're not there yet and I'll not stick my neck out with any predictions on when or if we will ever get back there. The only thing that compares with the years since 2005 is the great depression and it did come back and went to new highs. So we can hope.
Stay tuned to these newsletters for updates on how the ride is going.