We're Getting Closer!
It's time to ask the question again: Are we there yet? The last time we asked that question was in our October newsletter. The question meant "are home prices back to where they were during the highs in 2005?" You can see the answer in the below table. Prices are still climbing but not there yet.
We run the numbers every month and report them in our ongoing sales statistics which you can see in our Quick Stats Report and the full Monthly Reports on that page. If you've been following these reports, you'll note that each month sees some numbers go up and some go down. It's the longer term trends that tell the real story. As you can see the trends continue to be up.
Some parts of the San Francisco Bay Area have risen at a much faster pace. Some areas are now actually above the previous highs. We in East County still have a way to go.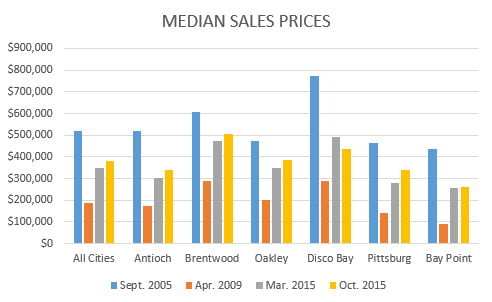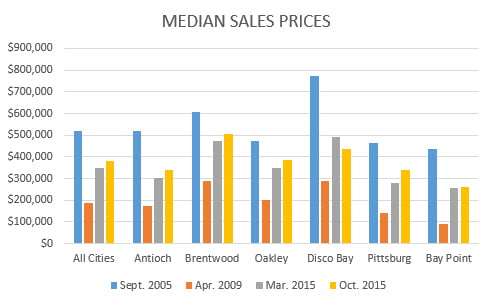 Are you wondering what you home is worth on the market right now? Have you been under water for a long time and thinking you might now be above water? You may be! Why not find out now?
We will do another update in about 6 months but in the meantime …
Give Libby Guthrie a call today and she will be very happy to provide you with info. Call her at 925-628-2436.