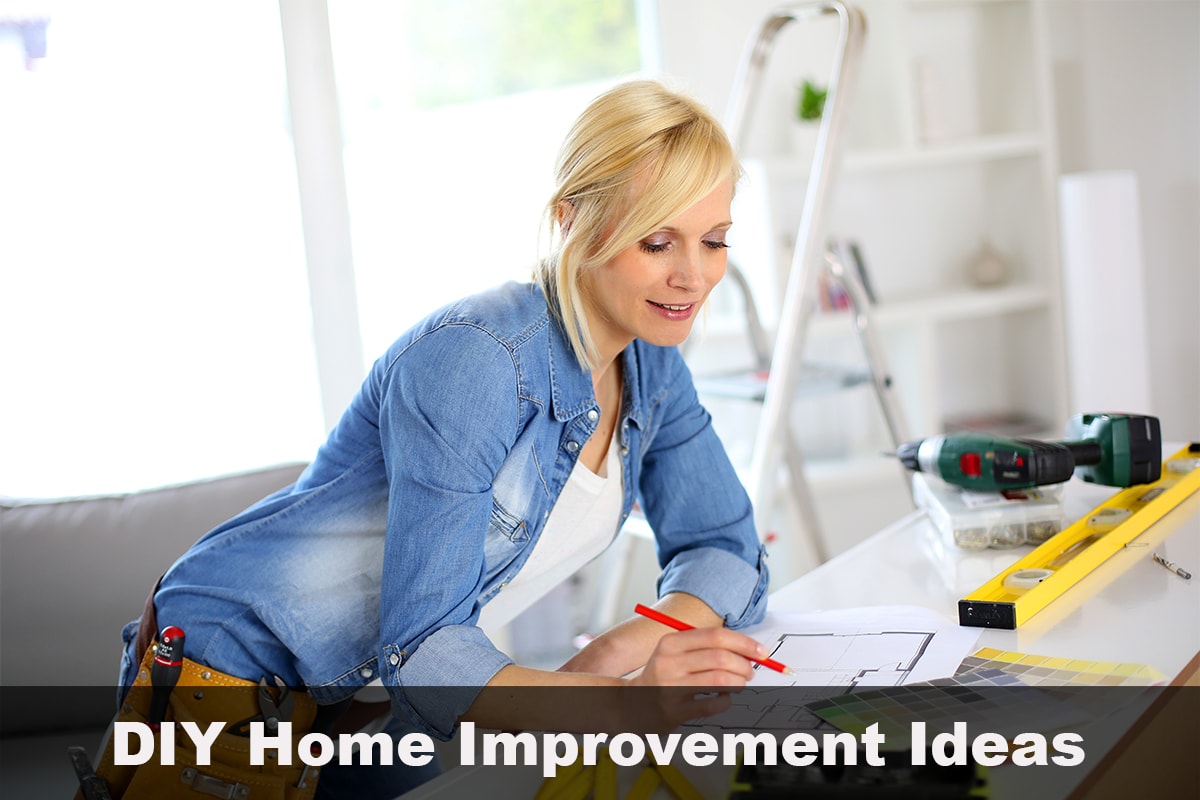 Home Improvement Ideas – Sans Tim "the Tool Man" Taylor
Here in the land of the do-it-yourselfer, Home Depot, Lowe's, and countless hardware and home improvement stores, we crave ideas and inspiration for making our homes more attractive, livable, and enjoyable. Just look at HGTV with 8.3 million followers on Facebook alone. They feature shows about Dream Homes, Design, Decorating, Furniture, Gardening, and of course, Fixer Upper. And if you don't have cable, PBS has a plethora of home-related shows such as This Old House, Hometime, various gardening shows and much more.
Home Improvement is clearly an America obsession. But with the cost of housing what it is, we also want to build equity and get a reasonable return on our investment of time, money, and sweat. So if you're looking to get your hands dirty while building that sweat equity, look no further. Guthrie Group Homes has your back, and Ken has the experience.
Let's start with a new front door
In this case, a steel entry door is the way to go. Now, door installation can be tricky, so if you're new to DIY, then you might want to hire this one out. But a new steel front door is a double win since you can instantly improve your curb appeal while building the value of your home. If you hire out, expect to recoup about 75% of the installation cost, but if you do it yourself, you could score a 600% ROI!
How about some new windows?
Whether you agree with climate change or not, we call all agree that we have weather every day. 😉 If you own an older home in our fair community, you've probably considered some new double or triple paned windows. They conserve energy, make your home look more beautiful, and help keep in the heat or keep out the heat, depending on the time of year. These days, vinyl windows are the way to go. They are relatively inexpensive, energy efficient, and low to no maintenance. Two suggestions here, be sure to consult a window professional before purchasing new windows to make sure they are right for your house. Second, if you have a two-story, you probably should hire this one out. Dropping a window from the second story can be costly and dangerous!
Again, your return on investment will be greater if you DIY at around 235%, but still a respectable return of 87% if you pay to have them installed. Plus you get to enjoy the beauty and energy savings from them until you sell.
Insulation, Insulation, Insulation
You've probably heard that one before, right? Oh, wait, that's location, location, location. Haha! Insulation is another winner when it comes to building home equity while saving on heating and cooling bills. And this one is relatively easy to do. Most newer homes are up to snuff when it comes to insulation, but it's worth a peek in the attic to check. If you know that you're under insulated, time to get busy. There are various methods for insulating your attic, including blown-in and those giant pink rolls of insulation you see at Home Depot. We recommend boning up on safety tips as well as installation tips before you begin. Whether you DIY or hire out, this home improvement will pay for itself in a year or two just on lower utility bills alone.
And while you're at it, check for leaks around doors, windows, and power outlets. There is a wide variety of weather stripping, spray on foam, and insulating foam to keep the elements at bay.
Paint It
I know, when you moved in you swore you'd paint the chartreuse bedroom walls and the one red exterior wall. But somehow you got busy and that never happened. We all know how that goes, but it's been 5 years now, and… you know, it's ugly. The neighbors are still talking. 😉 OK, maybe your home just needs a fresh coat of paint and a more modern look. Paint is one of the universal homeowners do-it-yourself projects. Although time-consuming, it's fairly simple. Decide on the colors, the applicators (spray, brush, or roller), head for Lowe's and have at it. If you don't have an eye for color, maybe hire a design consultant for some advice.
As an experienced painter, I will make a few suggestions. Get good quality paint. The cheap stuff doesn't last, it takes more paint, and more time to apply. Get good brushes and rollers. The cheap ones will take longer to use and you won't get good results. Get good tarps. Invest in a few quality canvas painter tarps. The cheap plastic tarps will move, tear, and don't absorb paint. You'll probably track wet paint around the house and ruin that antique oriental rug that Aunt Meg gave you.
Remodel It
We're talking minor remodels here. Unless you are experienced in construction, remodeling, or building, let the pros do the major remodels and let them have the headaches. For you, there are plenty of simple upgrades that can make your home look and feel better while boosting your equity. These can be done in a few minutes to a few hours on the weekend.
Here are a few to get started with:
replace the hardware on your kitchen cabinets
replace the faucets and hardware in your bathrooms
upgrade all the interior doorknobs
upgrade the front door hardware (unless you replaced the door, of course)
upgrade the lighting fixtures
While these minor projects may not seem like much at face value, they and make a tremendous impact on how your home looks. They are also a good intro to DIY home improvement if you're new to it, and may inspire you to bigger and better things.
Did you like this article? Please leave a comment below or share it with a friend or family member by using the share buttons below. Thank you!