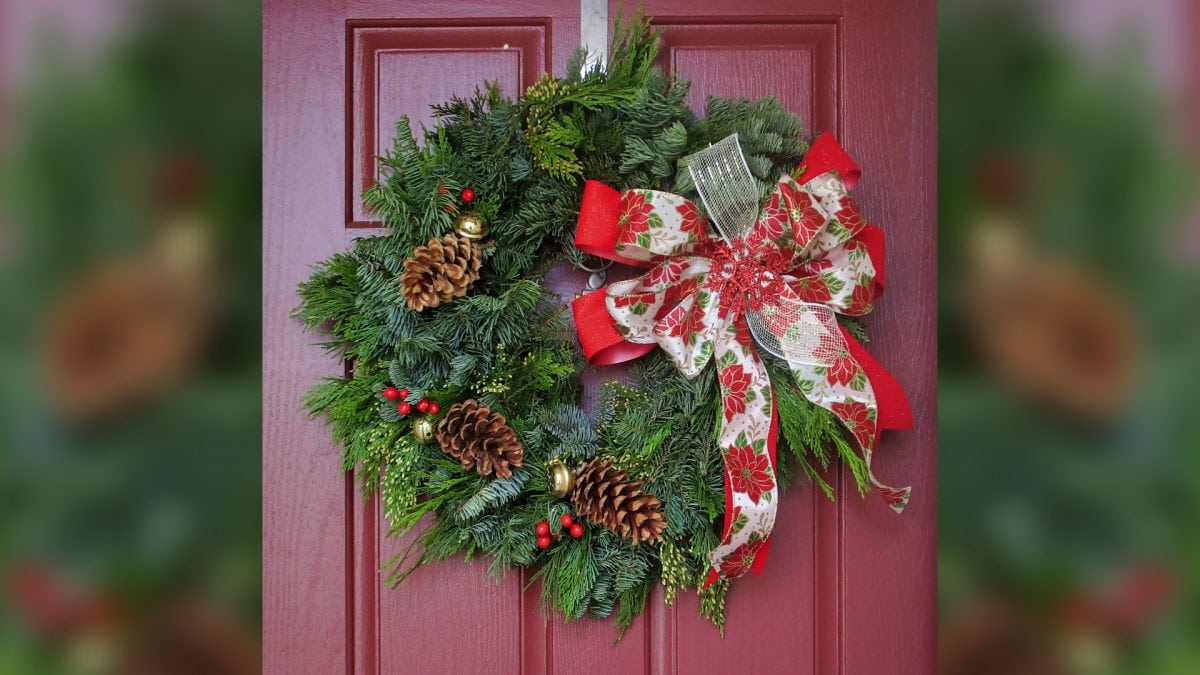 In case you weren't aware, my brother Brian and his wife, Robin own and run a Christmas tree farm in Foresthill, California. The Guthrie Tree Farm is nestled in the foothills of the Sierra-Nevada mountains in Placer County.
Every year, Libby and I go up to visit and make Christmas wreaths for our clients. This year was no exception. We took lots of photos this time, so we could show you how wreaths are crafted by hand. It's pretty cool. And pretty fun to do!
Here is a little video of our trip to the Christmas Tree Farm
How Christmas Wreaths are Made by Hand
First, there are the supplies. Greenery, the wire wreath frames to make the wreaths on, and the decorations to put the finishing touches on the one of a kind creations. In the photos below, we show you some of what goes into it. You can click on any of the photos to see them much larger.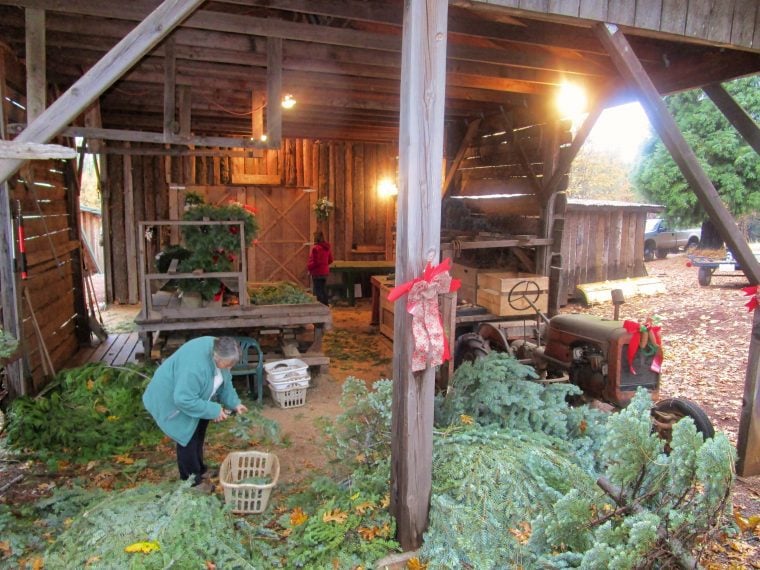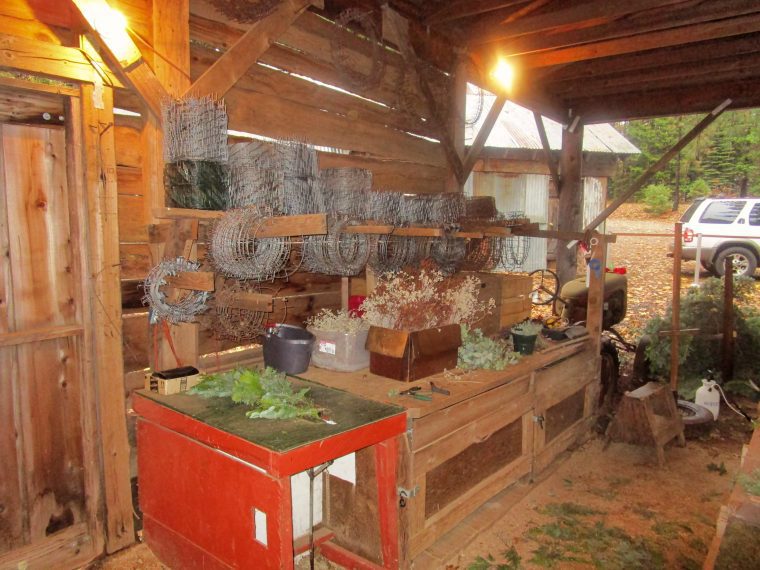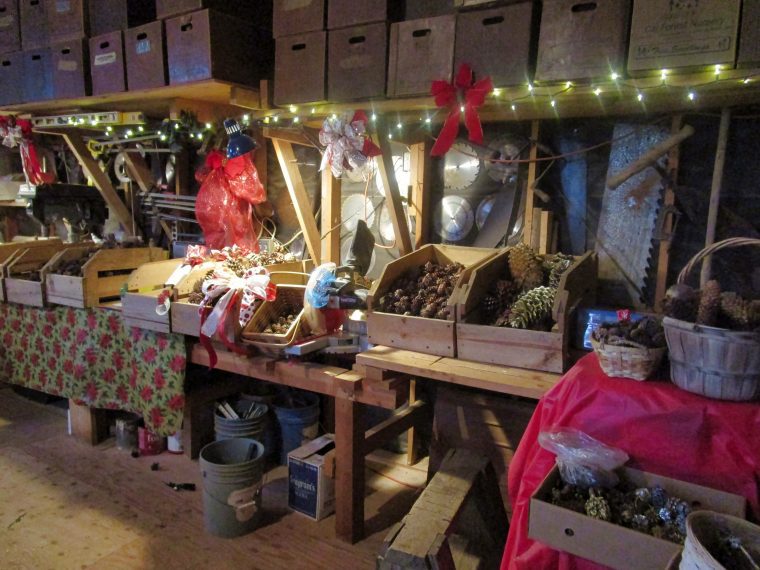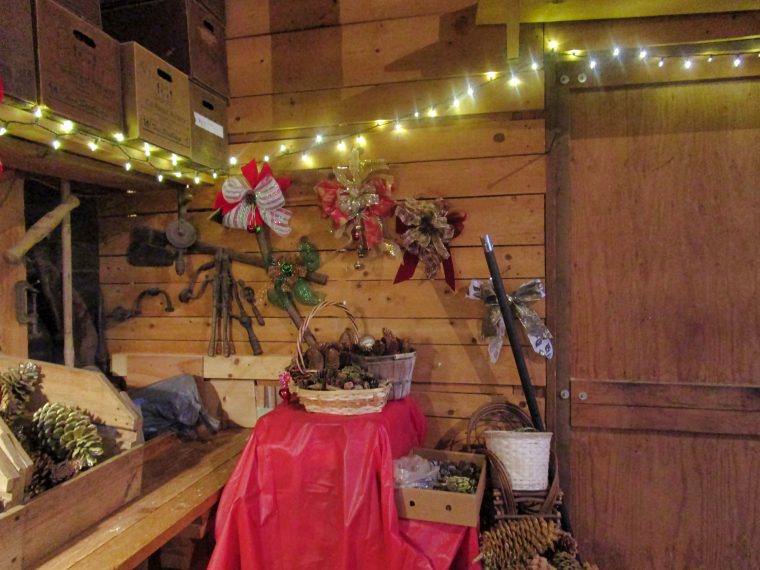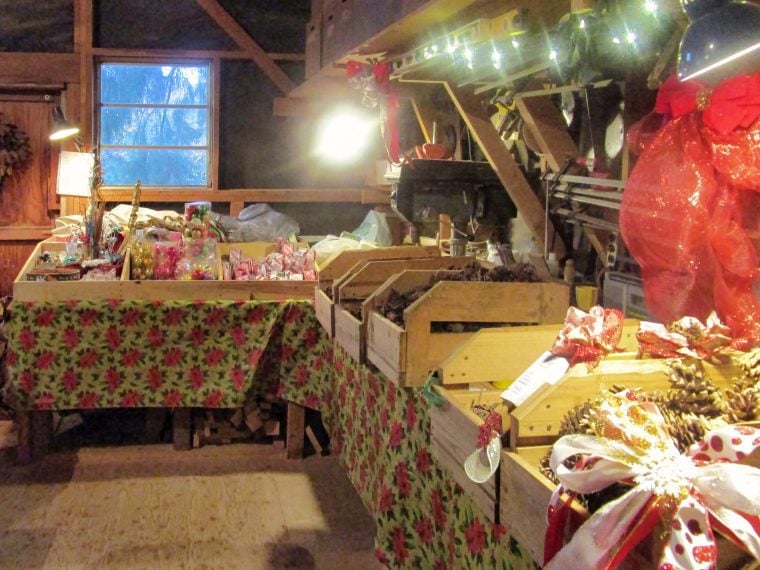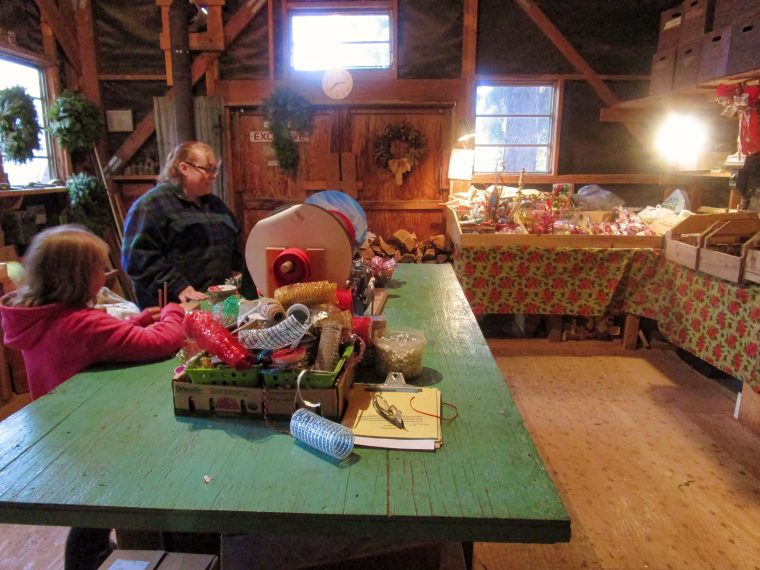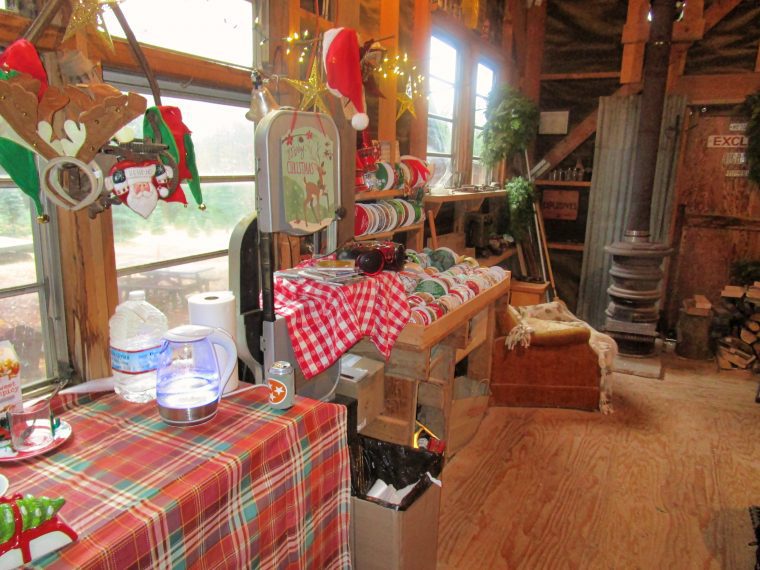 Putting the Greens Together
My sister-in-law Robin Guthrie demonstrating to us how to pinch the wires to hold clumps of greenery to the frame. It is done by pressing a mechanical pincher with your foot, which my brother invented!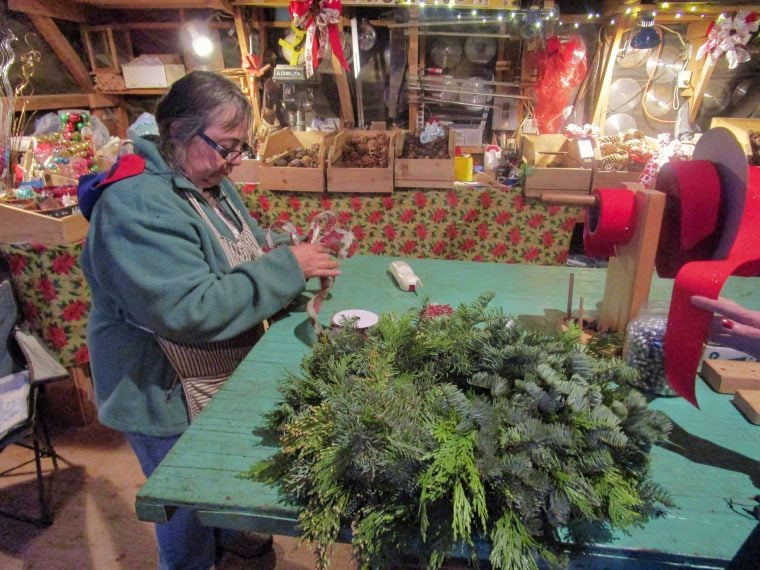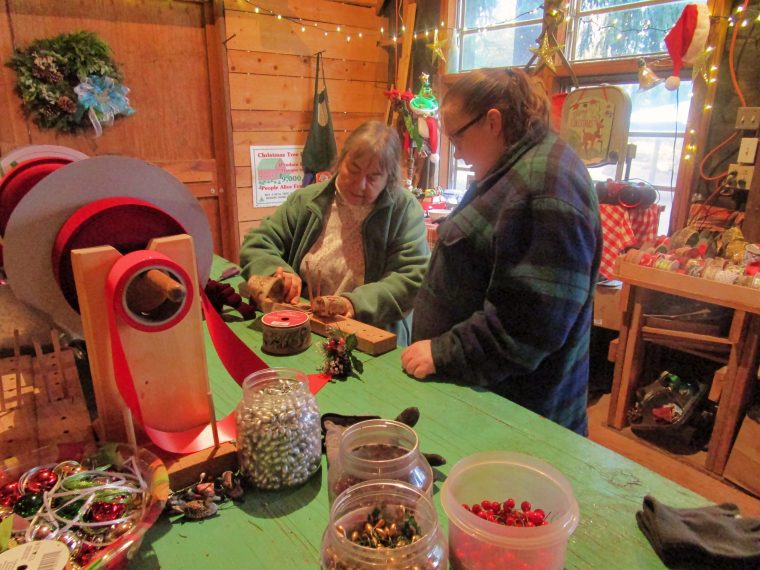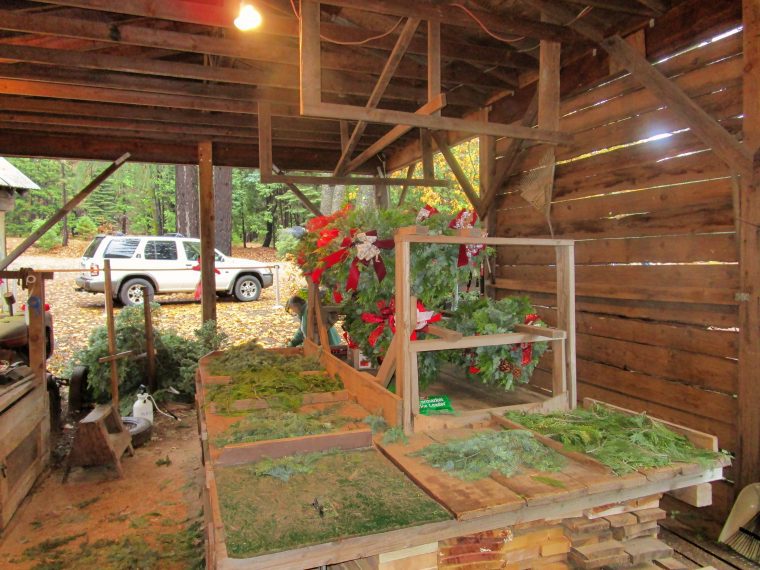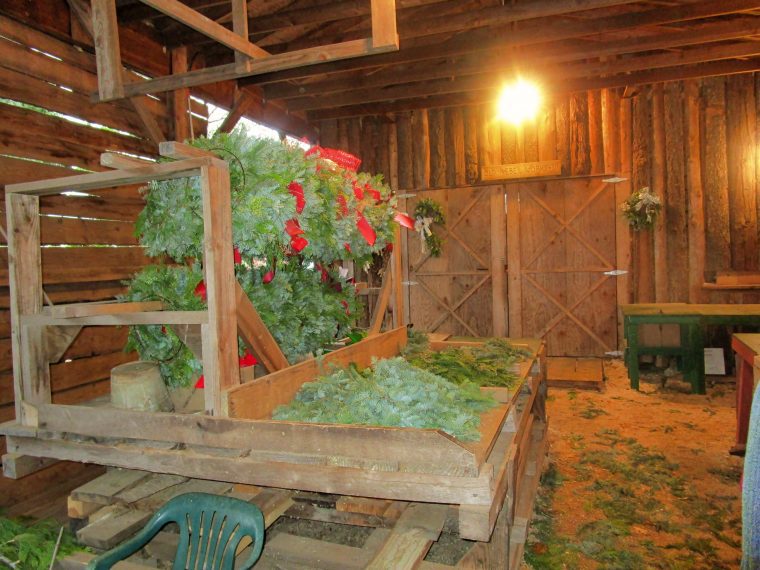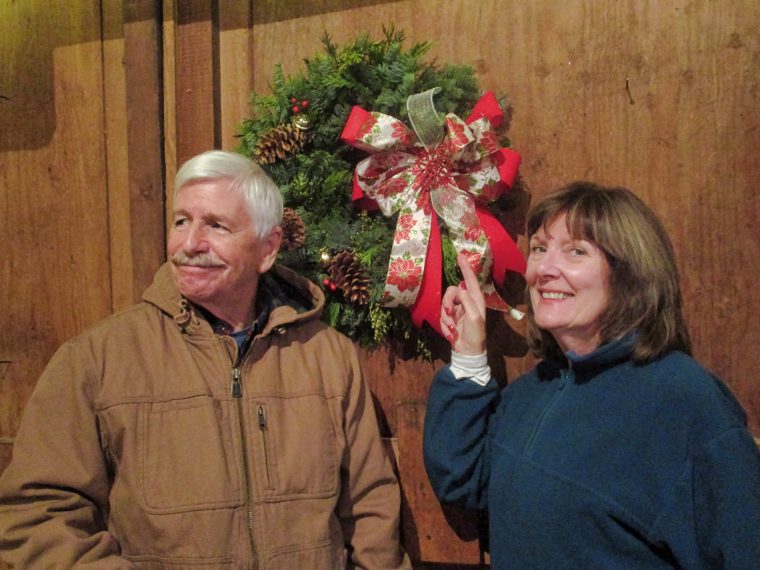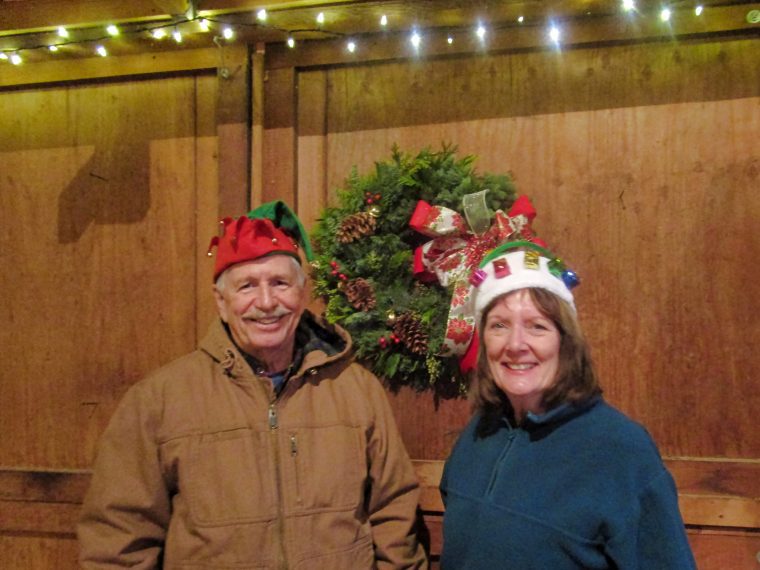 A Few More Photos Just for Fun
Here is the story behind these photos.
The barn cats are Trumpie and Georgina.  Thinking both kittens were male, my brother named them after Donald Trump and George Washington.  When they found out that George was a girl, they changed the name to Georgina. 😉
The wreath was made using old worn-out work gloves by my brother, Brian, and his wife Robin.  I thought it was pretty clever!
While we were working on our wreaths, a few folks showed up in the rain wanting to buy some Christmas trees. Brian graciously opened the farm to these eager folks. Aren't the trees beautiful?
OK, now that you are in the spirit, here are a few suggested posts to keep you in the mood.
As always, if you enjoyed this article, please share on social media or by email. Either way, we sure appreciate it!